The DSCC North Cook County Regional Office staff assist families and children that reside in northern Cook County.
The North Cook County Regional Office staff are available Monday through Friday from 8 a.m. to 4:30 p.m. Professional and Support staff work together as a team to provide care coordination for eligible children. Team members include Nurses, Social Workers, Speech and Hearing professionals and program consultant aides (PCA). A Regional Manager supervises the office team. The office is located at:
If you have questions about any of our programs or would like information about available resources within the counties served, please contact us.
DRIVING DIRECTIONS TO THE OFFICE:
From: I-90 (Kennedy expressway):
Take exit 79-A and go south on Cumberland Ave.
Turn right at Bryn Mawr, follow S-curve going West.
Turn left at Delphia, go South to Gregory.
At Gregory turn right.
DSCC North Cook County Regional Office is in building #B-3, Suite 202
Website undergoing updating...check back soon!
---
DSCC Family Handbooks
DSCC now has a family handbook available to assist families in understanding how to obtain DSCC services. The handbook describes medical and financial eligibility criteria and provides answers to commonly asked questions. Contact your case manager if you would like a copy sent to you.
---
New Born Hearing Screening
If you have questions or concerns regarding your babies New Born Hearing Screening that was performed at the hospital you can contact the Department of Public Health: 1-217-782-1234

---
ABILITIES EXPO
Discover the newest technology and trends available for individuals with disabilities: www.abilitiesexpo.com.

---
PACER Center
Parent Advocacy Coalition for Education Rights
For Special Education News you can use, go to:
http://www.pacer.org/about.htm
---

Medicaid Information for Families of Children & Adults with Disabilities
This guide provides general information about the Illinois Medicaid program administered by the Department of Healthcare and Family Services (HFS), formerly known as the Department of Public Aid (IDPA). It outlines information about income requirements, benefits and how to apply. It also provides helpful information on other Illinois programs and services for individuals with disabilities.
---
Referrals Parents Can Use
Parents with children who have special needs may find these resources to be valuable tools:

Information regarding Cystic Fibrosis:
www.cff.org
General Information regarding children with special needs:
www.yellowpagesforkids.com

Northwest Suburban Special Education Organization:
www.nsseo.org

Illinois State Board of Education - Special Education Services:
www.isbe.state.il.us/spec-ed

---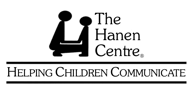 The Belle Center of Chicago
presents
IT TAKES TWO TO TALK
Hanen Program for Parents
This is a group training program for parents of young childgren, age 2-6, with language delays. For more information contact Tricia Sabthne at 773-878-7868 or e-mail
tricia@bellecenter-chicago.org
Offered for a nominal fee. Scholarship assistance available.
---
Kids Enjoy Exercise Now (KEEN)
KEEN is a nonprofit, volunteer organization that provides free one-to-one recreational opportunities for children and young adults with mental and physical disabilities. At each KEEN session, a participating Athlete is paired with a volunteer Coach for a variety of age-appropriate recreational activities.
KEEN athletes have disabilities such as Autism, Cerebral Palsy, Down Syndrome, various Intellectual Disabilities and Learning Disabilities. Unlike other recreation programs for individuals with disabilities, KEEN provides an open, unstructured environment for people with any type of disability, including those with significant needs.
For some of the children and young adults who are unable to participate in other programs, KEEN may be their only recreational activity.